Hamilton Off to Hellish Start with Angels
Saturday, April 13, 2013 at 9:12AM
David Golebiewski in Angels, Josh Hamilton, Los Angeles Angels of Anaheim, bad start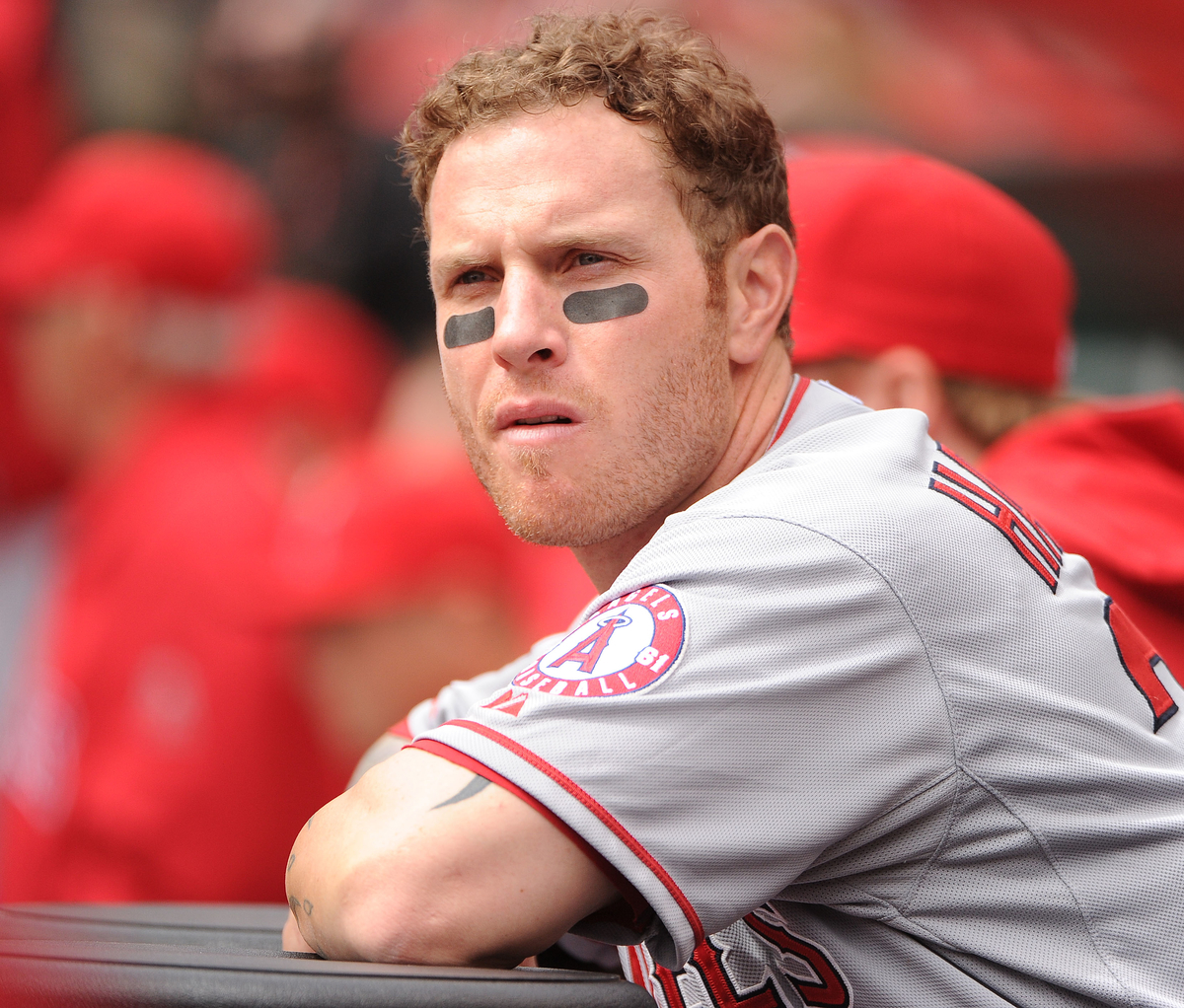 Josh Hamilton has endured a lousy April thus far. He got the heel treatment from former fans in Texas, his new club is an AL-worst 2-8 and he's dragging down what was supposed to be a juggernaut Angels offense. Hamilton has a .179/.261/.231 batting line and is homerless in 46 plate appearances -- hardly the sort of production becoming of a $25 million a year slugger.
Hamilton has managed to post MVP-type numbers during his career despite being one of the game's most trigger-happy hitters. However, his plate discipline has taken yet another step backward early on in 2013. The Angels might as well return to the California moniker, because Hamilton is swinging -- and flailing -- at everything from Crescent City to San Diego.
Check out Hamilton's swing rate by pitch location this season. It's not just that he's taking a hack at pitches thrown off the plate -- it's that those pitches are in another zip code: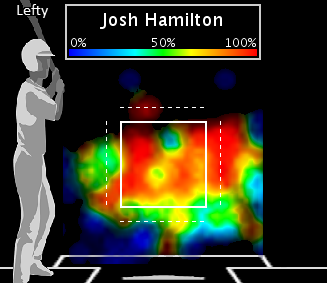 Hamilton has chased about 47% of pitches thrown outside of the zone this year, up from 42% in 2012 and tied with Chicago's Alexei Ramirez for the highest rate in the majors. He's batting .063 (1-for-16) against off-the-plate pitches, managing just a single off a Yu Darvish curveball on the border of the strike zone.
It's nearly impossible to get good results at the plate when you chase, even if you're blessed with superhuman strength and coordination. Hamilton defied the odds by batting .276 against out-of-zone pitches in 2010 (about 100 points above the MLB average), perhaps emboldening him to take his hacking exploits to another level. Since then, however, Hamilton's batting .182 when chasing off the plate.
Hamilton seems to be turning into the baseball equivalent of Icarus, ignoring warnings about his approach and flying too close to the sun. Uber-talented or not, Hamilton's going to lose his wings if he keeps going after so many junk pitches.
Article originally appeared on MLB Baseball Analytics (https://baseballanalytics.org/).
See website for complete article licensing information.