CC Sabathia - Three Starts in July 2011, 2012, and 2013
Monday, July 29, 2013 at 8:00AM
Bill Chuck - Managing Editor in CC Sabathia, New York Yankees, Pitchers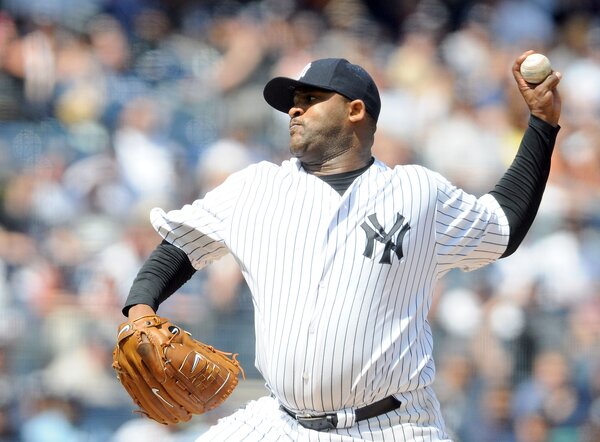 It's time to face the reality that Roy Halliday is not Roy Halliday anymore and CC Sabathia is not CC Sabathia anymore (and we have to begin to wonder if Justin Verlander is Justin Verlander anymore).
There comes a point, even in great pitcher's careers, when they are not the same pitcher they once were.
They don't have the same stuff, the same speed, the same power, the same accuracy, even the same aura they once did. It can happen gradually, or it can take some time. Sometimes the diminution of dominance is so gradual that we don't see it happening in real time, we can only see it in retrospect.
To the Way Back Machine
CC Sabathia: July 16 to July 26, 2011 - three starts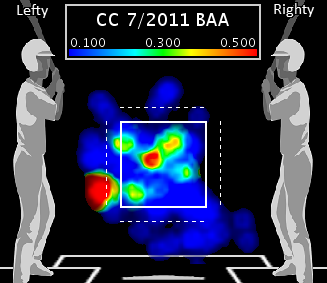 Sabathia went 2-1 with a 1.57 ERA and a 0.826 WHIP
In 23 IP he allowed four runs on nine hits (including one homer) and 10 walks
Batters hit .120/.224/.200
He struck out 30.
He threw 132 fastballs averaging 94.3 mph
He threw 76 pitches 95+ mph.
CC Sabathia: July 17 to July 28, 2012 - three starts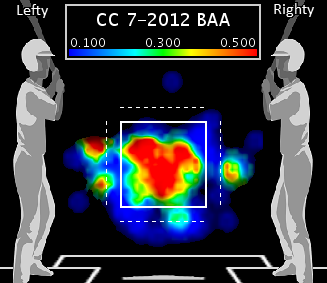 Coming off the DL, Sabathia went 1-0 with a 4.26 ERA and a 1.158 WHIP
In 19 IP he allowed nine runs on 18 hits (including three homers) and four walks
Batters hit .240/.278/.427
He struck out 18.
He threw 109 fastballs averaging 92.7 mph
He threw one pitch 95+ mph. He threw 131 pitches 92+ mph.
CC Today
CC Sabathia: July 14 to July 26, 2013 - three starts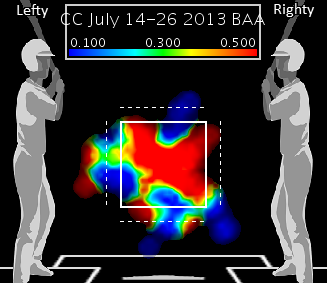 In his last three starts, Sabathia has gone 0-2 with a 10.93 ERA and a 2.357 WHIP
In 14 IP he has allowed 22 runs (17 earned) on 26 hits (including three homers) and seven walks
Batters have hit .388/.461/.627
He has struck out 16.
He has thrown 91 fastballs averaging 92.2 mph
He threw one pitch 94.9 mph. He has thrown 80 pitches 92+ mph. He has thrown 90 pitches 88 to 92 mph. On pitches over 88 mph, batters are hitting .552.
It's just three snapshots
Since July 14, the league has a 3.16 ERA amongst qualified starters. And, only Josh Johnson's 12.51 ERA is worse than Sabathia's and Joe Saunders' .400 BAA is the only one worse than Sabathia.
How much or how little this tells you depends on how willing you are to accept what your eyes and mind sees and knows.
There are some fans and experts who prefer to see what their memory and their heart tells them.
Now, this is not to say that CC will never pitch another good game. And this is not to say that CC cannot make the adjustment to being more of a finesse pitcher and less of a power pitcher.
It may be just three snapshots over three Julys, but these are three pictures of CC Sabathia and clearly none are the picture of Dorian Gray.
Article originally appeared on MLB Baseball Analytics (https://baseballanalytics.org/).
See website for complete article licensing information.