Chris Davis - Good Home and Away
Wednesday, August 14, 2013 at 3:32PM
Bill Chuck - Managing Editor in Baltimore Orioles, Bill Chuck Files, Chris Davis, Home and away, Orioles, Road, Road hitting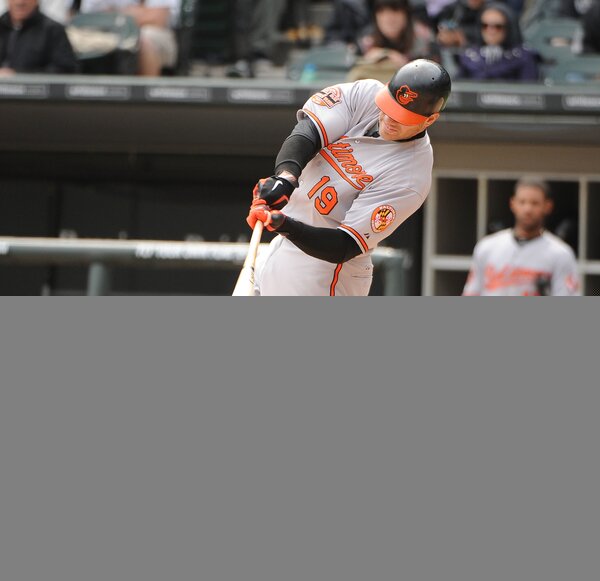 Tuesday night, in the Orioles 4-3 Paul Goldschmidt-powered loss to Arizona, Chris Davis hit his 44th homer of the season.
And before, you comment that Camden Yards is a launching pad for a left-handed bat like Davis, the game was played in Arizona.
And, this was no fluke.
Look at the numbers
Overall, Davis is hitting .299 and slugging .682.
On the road, Davis is hitting .296 and slugging .677.
Not too shabby, huh?
Overall, Davis has 33 doubles to go along with his 44 homers, for 77 extra-base hits (no, he hasn't tripled this season).
Davis has 22 doubles to go along with his 21 homers giving him 43 extra-base hits on the road this season, the most in the majors.
Davis has played 58 games at home and 60 on the road, yet despite playing 51% of his games on the road, he's come through with 56% of his extra-base hits.
Now, you can agree, "not too shabby."
Let's look at the field
Let's compare Davis' numbers to this season's best hitters
Let's look at these same batters on the road and you'll see...
Good hitters are good hitters no matter where they play and Chris Davis deserves to be regarded as a very good hitter.
Article originally appeared on MLB Baseball Analytics (https://baseballanalytics.org/).
See website for complete article licensing information.