Bill Chuck
|

Tuesday, July 5, 2011 at 2:26PM
Joe Capozzi in an entry to his  Fish Tank blog on the PalmBeachPost.com site had an interesting piece on Sunday where he talks about how Marlins manager Jack McKeon is frustrated both that pitcher Anibal Sanchez is not going to the All Star game and that Giants pitcher Tim Lincecum is going.
His bottom line comment was this: 
"He's on his team. And he's a good pitcher, don't get me wrong. But do we reward for what you're doing now or do we reward for what you've done in the past? …
"I think the guys, there are lot of guys who will never make the All Star game again who are worthy of being on that team and will never get another chance.
"If he's not having an all star year, are we voting for all stars for this year? In other words you go out and you bust your tail and have a good year this year, you can't make it because some guy is hitting 240 that happened to make it the last couple of years. Reward the guys for this year."
McKeon of course is right. There s always a tendency on the part of voters and selectors to opt for the old "star"with the reputation versus the new "star" with the numbers, but that is a sports tradition. However, that doesn't prevent us from comparing the numbers.
Who is the All-Star: Tim Lincecum or Anibal Sanchez?
Here is Lincecum this season: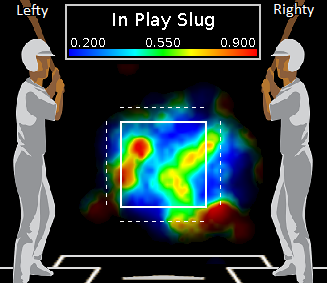 Batters are hitting .230 against Lincecum and slugging .339Here is Sanchez this season: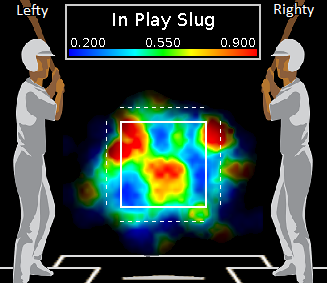 Batters are hitting .238 against Sanchez and slugging .376
The numbers between the two are strikingly close:
Lincecum has a 3.14 ERA; Sanchez has a 3.30.
Lincecum has a 1.193 WHIP; Sanchez an identical 1.193.
Lincecum has surrendered seven homers; Sanchez has given up nine.
Lincecum has struck out 126 (26% batters faced); Sanchez 11 (24.7%).
Lincecum has walked 41 (8.5%); Sanchez 33 (7.3%).
Here's the reality:
Yes, on paper, these two are remarkably similar, so if one makes the All-Star squad , the other should as well. But, who has the casual fan heard of: Tim Lincecum or Anibal Sanchez? Who will that fan tune in Fox to see?

After all is said and done, I'm sure that Sanchez and McKeon know the answers to that question, so now Sanchez just needs to wait to see which NL pitcher bails on the game and he is added to the squad.

Post a Comment
| |

Email Article
|
tagged

Anibal Sanchez,

Jack McKeon,

Tim Lincecum