Friday, October 13, 2023
What Is Sports Analytics?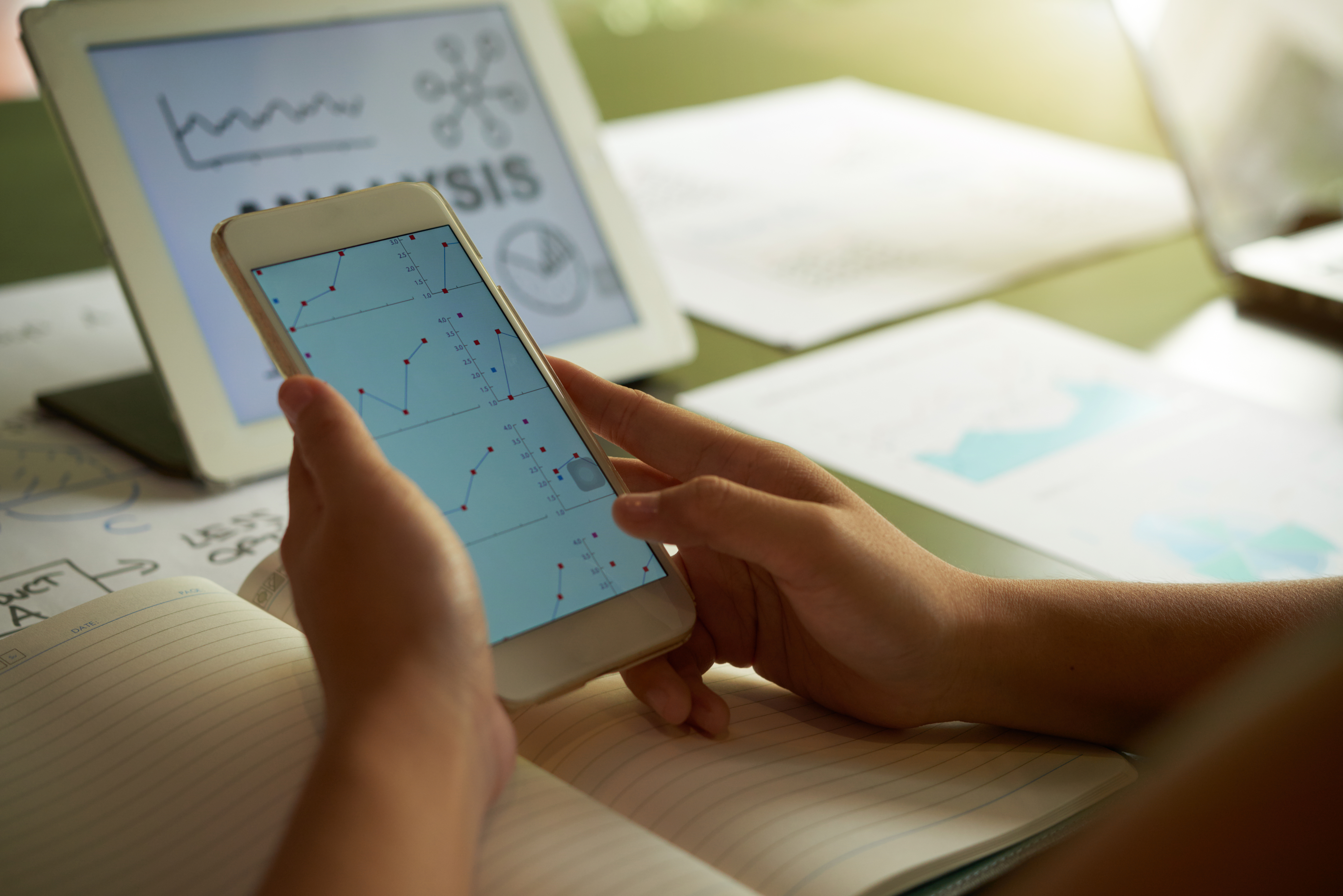 Sports analytics is an ever-evolving field that uses data to measure athletic performance and optimize the success of sports teams.
From on-field metrics to off-field analytics, you can use data to gain an edge over opponents and make the most of your sports career.
Get the lowdown on sports analytics and discover how it can help you succeed in the world of sports.
Applications
From scouting opponents to optimizing play calls, sports analytics has a wide range of applications. It's increasingly being used to increase accuracy in predictive modeling, allowing teams to make informed decisions about plays, players, and strategies.
Coaches use it to scout opponents, analyze player performance, and design optimized game plans. Organizations use analytics to manage ticket sales, craft marketing campaigns, and reduce operational costs.
It also helps players monitor their physical performance and nutrition plans to ensure peak athletic performance. Sports analytics has had a major impact on the sports world, and it continues to evolve with the introduction of new technologies.
Impact
Sports analytics has a significant impact on performance optimization, coaching strategies, and fan engagement.
It can help coaches develop and refine their in-game strategies, while also providing valuable insights into how to better engage fans.
Performance Optimization
By leveraging data and analytics, coaches and front offices can optimize performance and better understand the impact of their decisions.
Player analysis and data-driven decision making are key components of sports analytics. Teams use analytics to identify trends and potential areas for improvement. Statistical models help coaches understand the probability of certain outcomes and the most effective strategies.
Sports analytics also provide insights on player health and wellness, allowing teams to measure the impact of physical and mental fatigue. Additionally, analytics can be used to track team performance and develop tailored training plans to improve individual and team performance.
Coaches' Strategies
Building on the understanding of how analytics can be used to optimize performance, coaches can use data to inform their in-game strategies and guide decision-making. Analytics can provide insights into player development and in-game analysis, allowing coaches to make better decisions in the moment.
With the help of data scientists, coaches can use analytics to create predictive models that can inform game plans. Analytics can provide coaches with insights into player performance and team trends, allowing them to make more informed decisions.
Sports analytics can also be used to track opponent performance, giving coaches an edge in understanding their strategies and weaknesses. Analytics is an invaluable tool for coaches, helping them make the right decisions for their team.
Fan Engagement
You can use sports analytics to engage fans and maximize the impact of your team.
Analyzing data from ticket sales, social media, and other sources can help you identify trends in fan loyalty and engagement. This can be used to inform marketing campaigns and increase attendance.
Additionally, analytics can be used to optimize the fan experience, from customized content to in-stadium experiences. For example, data on past attendance can be used to create special offers and experiences to reward loyal fans.
Social media data can be used to identify the most popular topics among fans and create campaigns that have a higher chance of engagement.
In short, sports analytics can help teams build relationships with fans and drive increased loyalty and engagement.
Evolution
Sports analytics has evolved since Bill James challenged subjective assumptions with data in the 1980s. Data-driven decision making and predictive modeling has become the new standard for sports teams and organizations.
Billy Beane's use of analytics with the Oakland Athletics, now known as Moneyball, has been widely praised and adopted by teams in multiple sports. Each major sport has had its own analytics evolution, with teams hiring data scientists and creating complex models to gain insights and improve performance.
The global sports analytics industry is expected to reach $3.4 billion by 2028, showing the importance of analytics in the industry.
Growth
Sports analytics has experienced incredible growth over the past few decades. From the early days of Bill James and Billy Beane's Moneyball to the global industry expected to reach $3.4 billion by 2028, the potential for sports analytics is undeniable.
With the emergence of tracking software and machine learning, the possibilities for sports analytics are nearly endless.
Evolution
Billy Beane's revolutionary use of analytics in the Oakland Athletics' 2002 season is often cited as the beginning of the sports analytics movement. Since then, the industry has seen rapid growth with teams investing in data scientists, tracking software, and machine learning.
Each major sport has experienced its own unique evolution, with teams using analytics to scout opponents, optimize play calls, and prioritize player development.
Future trends indicate an even greater emphasis on data-driven insights, as the global sports analytics industry is expected to reach $3.4 billion by 2028. With more data at their disposal, teams and organizations can create more comprehensive strategies and capitalize on opportunities in the market.
Industry Growth?
Carrying on from the previous subtopic, the sports analytics industry has continued to grow exponentially since 2002. With the need for data analysis and predictive modeling at an all-time high, the industry is forecasted to reach $3.4 billion by 2028.
Companies like Genius Sports, Hudl, WHOOP, and Stats Perform have all helped propel the growth of the industry by offering tools and software that help coaches and front offices make data-driven decisions. Major sports leagues have also seen a surge in analytics-driven decisions, with teams hiring data scientists to gain a competitive edge.
The global sports analytics industry is still in its infancy, and the possibilities are endless.
Companies
Over the years, many companies have emerged to provide sports analytics solutions. From Genius Sports to Hudl and WHOOP, these companies offer a wide range of tools and services to teams, coaches, and fans alike.
These companies have opened up a plethora of job opportunities in the field of data analysis. For example, Genius Sports' LiveStats platform tracks and stores data in real-time during games, while Hudl provides smart cameras and video tracking software to coaches. WHOOP has a wearable device that measures athletes' physical performance metrics, and Stats Perform delivers sports data and statistics to entertainment providers. Lastly, numberfire, which was acquired by Fanduel, is a sports analytics company that helps teams make decisions based on data.
A bright example of a company operating in the sports analytics industry is Tempotips – they aggregate large amounts of soccer stats and present it to their users.
Thus, these companies are revolutionizing the sports analytics industry and providing unique job opportunities to aspiring data analysts.
Conclusion
Sports analytics is an exciting field that can help you take your sports career to the next level. It can inform marketing campaigns, reduce costs, and provide insights into opponents.
With its growing popularity, there are now more opportunities than ever to build a career in sports analytics. Whether you want to be a data analyst, a strategist, or an operations expert, sports analytics can help you succeed.
So don't miss out - start exploring the world of sports analytics today!