Cliff's Cutter

Jonathan Scippa
|

Wednesday, October 13, 2010 at 11:00AM
During last night's TBS broadcast, Ron Darling commented on how well Cliff Lee had commanded his cutter. Here's a look at the heatmap:
By comparison, here's Game 1: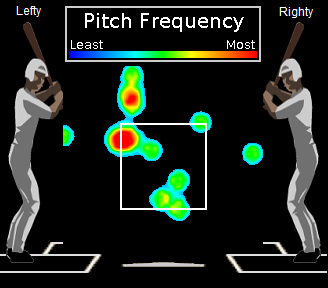 Interesting note: In Game 1, Cliff Lee threw only one cutter to a lefty. In Game 5, 16 of his 38 cutters were thrown to lefties.

Post a Comment
|

Email Article
| |

Permalink
|

Print Article
tagged

ALDS,

cliff lee,

cutter,

rangers,

rays