Matt Commins
|

Friday, April 12, 2013 at 12:47PM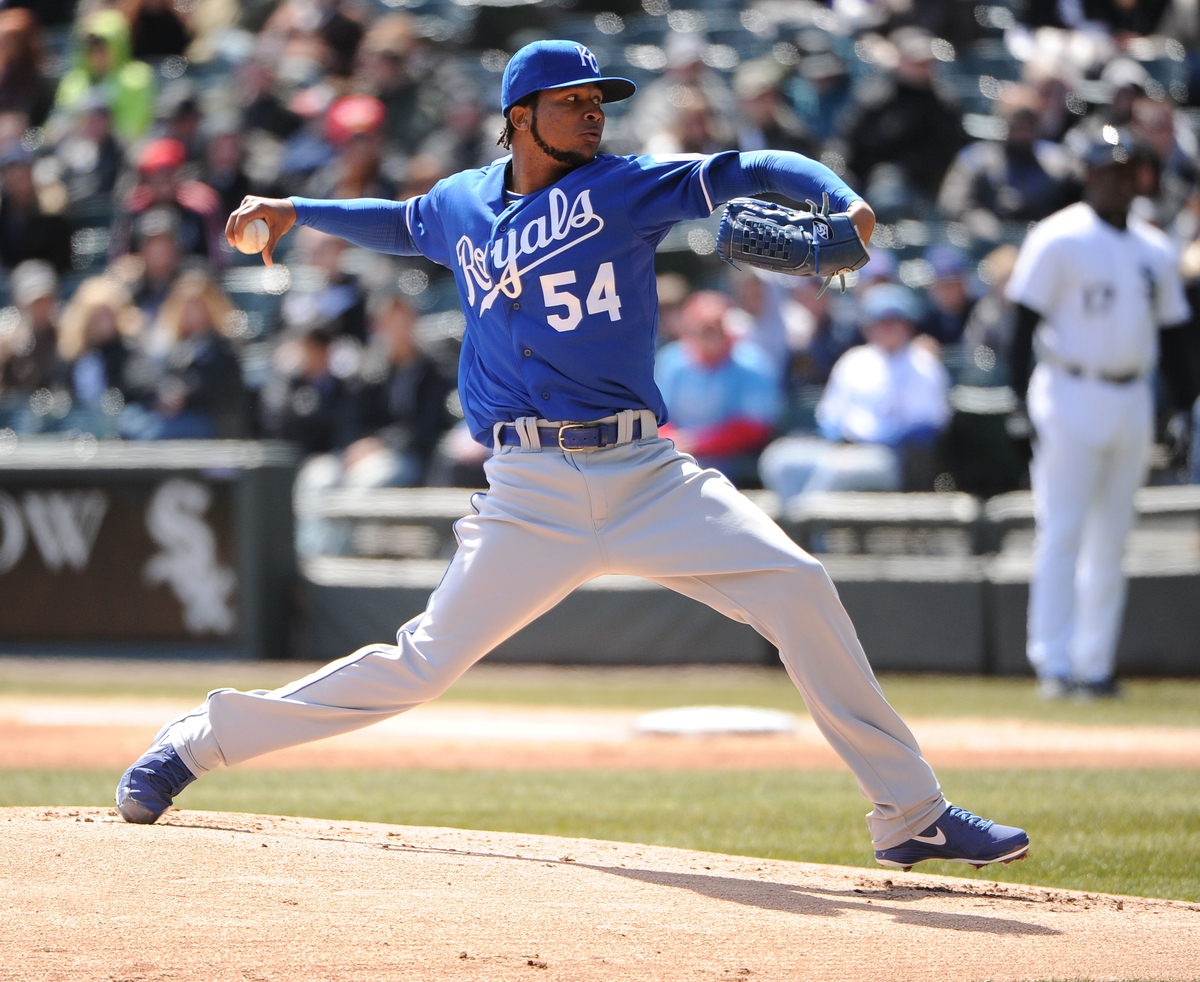 After every draft a fantasy team is not without its holes. A team could be missing speed, power and/or dealing with the injury bug. The most important factor when determining the viability of a potential free agent is playing time or the potential playing time. 
Below the Speculative Options section provides three players who do not play full time, but are worth stashing on your bench because their value is the lowest it's going to be all season and most importantly, could be extremely productive if they played every day. The Mixed League Options section provides two players who are available in 30% of NFBC leagues and should be owned in all leagues.
Speculative Options

Darin Mastroianni, OF, Twins: With Aaron Hicks looking lost at the plate it could only be a matter of time before the Twins send him to the minors. If that were to happen the door would open for speedster Darin Mastroianni to take over center field and leadoff duties. In the preseason I wrote Mastroianni could be a great source for cheap speed. In only 77 Major League games last year he was 21 for 24 in stolen base attempts. Like a lot speed-only players, his fantasy upside is strictly with his legs because he won't hit for any power or for a high average.
Matt Adams, 1B, Cardinals: So far this season first baseman Matt Adams has a slash line of .643/.667/1.214 with two home runs in 15 plate appearances. Obviously this will not continue the rest of the year, but the offensive potential is legitimate. Last year in Triple-A he had slugging percentage .624 with 18 home runs in only 67 games. He's currently blocked from a full time role but if there's an injury to the Cardinals outfield or to Allen Craig, Adams will become the everyday first baseman and Allen Craig will play in the outfield. If Adams were able to get 500 plate appearances he could be a top 20 first baseman.
Jemile Weeks, 2B, Athletics: With Scott Sizemore out for the year with a torn ACL and Hiroyuki Nakajima on the DL, Jemile Weeks could once again be the starting second baseman for the Athletics. Like Mastroianni his biggest fantasy asset is on the base paths. Last year Weeks looked lost both at the plate and in the field resulting in a -0.5 WAR (wins above replacement). A year and half ago he was deemed untouchable by the A's front office. Now he's back playing for the Sacramento Rivercats, their Triple-A affiliate. Eric Sogard is currently getting the majority of playing time at second base, but he's an organizational player who will likely be on the bench until a better option is available. Is Weeks that option? He certainly has the best tools in the organization, as evidenced by his 2011 slash line of .303/.340/.421,  but it's yet to be seen if he can actualize those tools.
Mixed League Options
Lucas Duda, OF, Mets: To begin the year, post-hype sleeper Lucas Duda is batting .308 with 3 home runs. Duda isn't an exceptional player, but he has the raw power to hit 20-25 home runs with a batting average that won't hurt your fantasy team. The Mets outfield is bad and he's the best option they have, which means he's assured playing time and will likely bat near the middle of the order.
Ervin Santana, SP, Royals: After his first start I was extremely skeptical about his fantasy viability. In his first start his fastball velocity was extremely low, only averaging 90 mph and maxing out at 91.7 mph. But during his last start the fastball averaged 93 mph and topped out at 96 mph. Not only did his velocity increase, he had great command of the strike zone with his secondary pitches. Compare his pitch locations  in the first start versus the second start (below). This is a great time to buy low as he could be ready to return to his pre-2012 level of performance.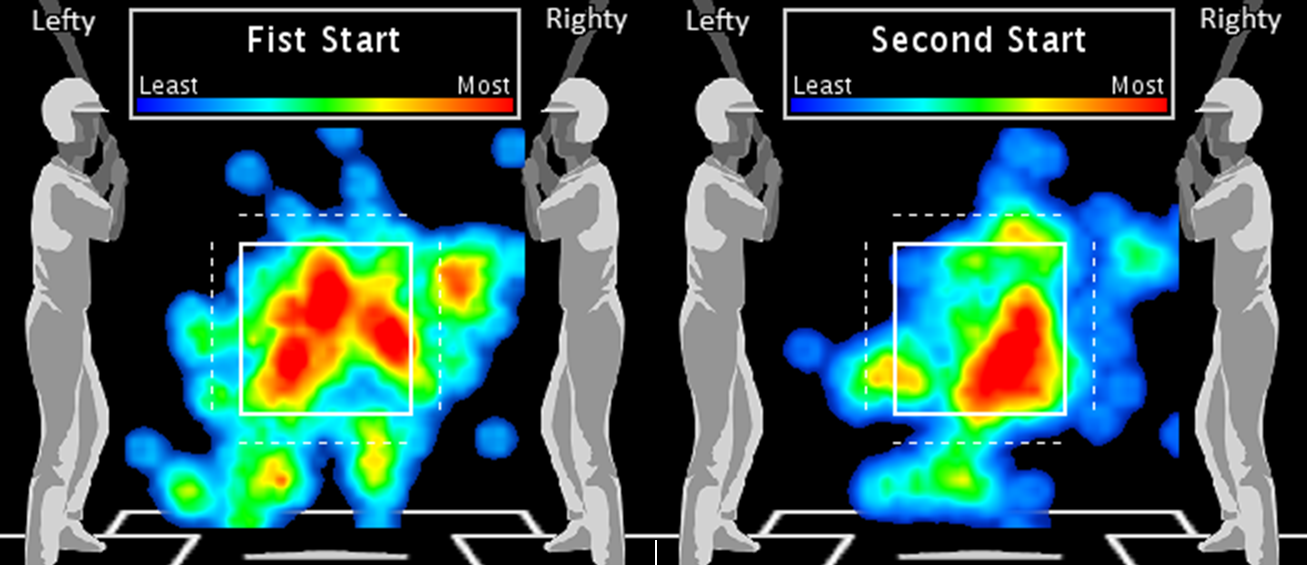 Comments Off
|

Email Article
| |

Permalink
|

Print Article
in

fantasy baseball
|
tagged

Darin Mastroianni,

Ervin Santana,

Jemile Weeks,

Lucas Duda,

Matt Adams