Bill Chuck - Managing Editor
|

Wednesday, May 8, 2013 at 11:34AM
Craig Kimbrel did not earn his 100th career save last night.
He did pick up his fifth career loss.
He also gave up his second and third homers of the season after allowing just three last year.
Facing the Reds, the stellar Atlanta Braves closer allowed a tying two-out homer to Devin Mesoraco and then Shin-Soo Choo hit his second home run of the game, this one a walkoff as Cincinnati topped the Braves, 5-4.
"All around, it's frustrating," Kimbrel told the AP, who is 10 for 13 in save chances. "I've blown three saves. Those are wins we should have had."
But the Braves need to be concerned not just about those three homers and three blown saves, but how effective Kimbrel will be the rest of this season.
Take a look at what 2012 looked like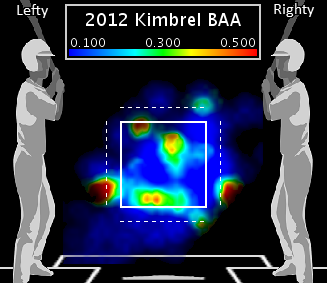 Batters: 
Hit .126
OBP .186
Slugged .172
OPS .358 
Take a look at what 2013 looks like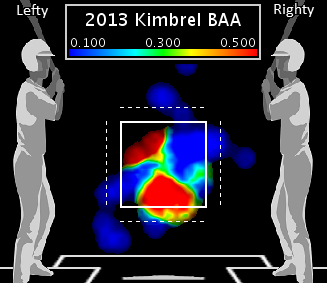 Batters: 
Hit .224
OBP .269
Slugged .449
OPS .718 
Kimbrel is going more to his fastball this season and moving away from his slider

In 2013, batters are hitting .235 against Kimbrel's fastball and .200 against his slider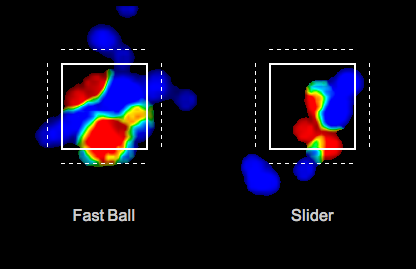 Both good numbers, but...
In 2012, batters hit .137 against Kimbrel's fastball and .100 against his slider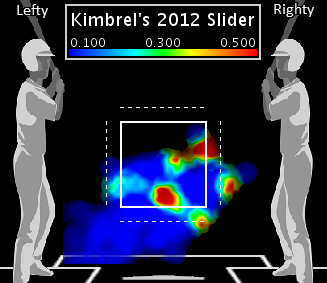 It may just be a bad start for Craig, but it's not too early for the Braves, and their fans, to start paying attention now
tagged

Atlanta Braves,

Craig Kimbrel,

Shin-Soo Choo