Bill Chuck - Managing Editor
|

Monday, July 22, 2013 at 3:24PM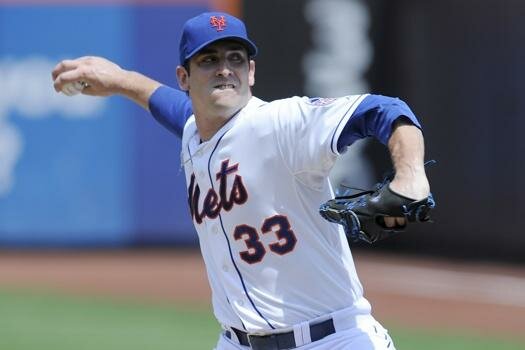 Marvy Met Matt Harvey
With all that goes on each day in baseball, we may not take appropriate notice of someone from whom we already expect brilliance.
Don't do that.
Appreciate great performances.
Appreciate the Mets wunderkind, Matt Harvey.
Look at some Harvey numbers
Yesterday, Harvey, who appears potentially no-hittable in each start, pitched seven shutout innings allowing three hits and walking no one.
It was his 10th game that he has pitched seven or more innings and allowed one or fewer runs.
Harvey has made 20 starts and in eight of them has allowed three or fewer hits.
In six starts, he hasn't walked a batter.
In four starts, he hasn't allowed a run.
He struck out 10 yesterday, giving him six double-digit whiff games. 
Breaking down yesterday's performance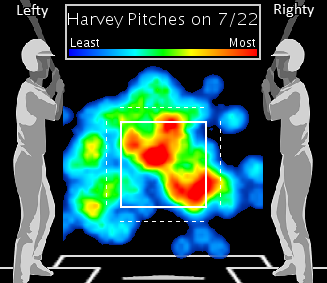 Harvey threw 112 pitches yesterday.
He threw 75 strikes and 37 balls.
Batters swung at 59 pitches and missed 23.
They fouled off 22 and put 14 in play.
There 58 pitches in the zone, batters chased 23, and there were 16 called strikes. 
Fasten your seat belts
Overall, Harvey averaged 93.8 mph on his 112 pitches.
He threw 73 fastballs and averaged 96.7 and hit 99.9 on the gun.
There was only one hit (a single) off the fastball.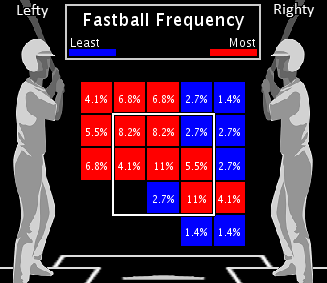 Harvey was placing the fastball everywhere but in one low corner.
Now look at what makes Harvey so great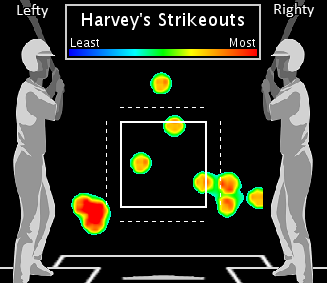 Check out the location of Harvey's strikeouts.
Look at the corner where he was not throwing his fastball. That's where he was crippling batters with his other pitches.
10 Strikeouts 
3 on fastballs
3 on sliders
2 on curves
2 on change-ups 
While 65.2% of Harvey's pitches were fastballs, 70.0% of his strikeouts were on pitches other than his considerable heat.
Don't take a performance like this for granted. 
Harvey was a maestro yesterday and he is must-see baseball and he may be the 2013 NL Cy Young Award winner. 

Post a Comment
|

Email Article
| |

Permalink
|

Print Article
in

Pitchers
|
tagged

Matt Harvey,

pitchers