Bill Chuck - Managing Editor
|

Wednesday, October 9, 2013 at 10:30AM
As I wrote this morning on Billy-Ball.com:
Shane Victorino is the winner of the this season's Black-and-Blue Award, or if this were an official award, MLB would make sure it was The Johnny Walker Black and Blue Award.
Victorino was hit by 18 pitches in the regular season and another four times by Rays pitchers in the four games of the ALDS and more than once pitches that hit the Flyin' Hawaiian were very close to being, or may have been, strikes.
Take a look at Victorino's 2013 regular season HBP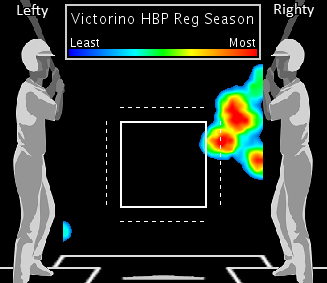 Still feeling unsure whether any were strikes? 
Here's another look: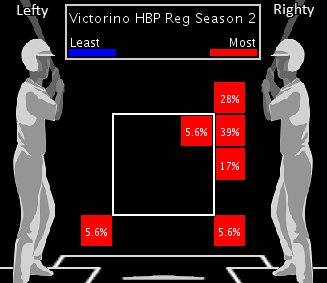 There was one HBP, delivered by James Shields on August 11, that was regarded as being "on the black."
Now take a look at Victorino's 2013 ALDS four HBP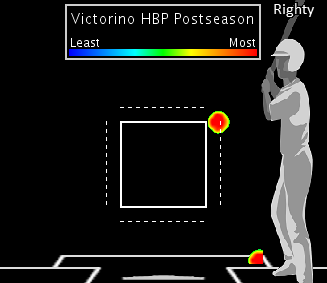 These are close, but you can see they are not strikes.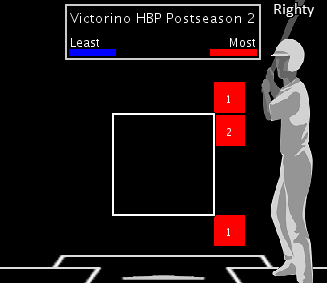 Let's watch...
It will be interesting to watch in the rest of the Red Sox postseason run whether a manager complains about a Victorino HBP as to whether he is actually hanging too much over the plate and if that complaint gets into the head of the ump in the future. 
We also have to watch how many more kerplunkings Victorino can survive.

3 Comments
|

Email Article
| |

Permalink
|

Print Article
in

Bill Chuck Files,

Hit by Pitch
|
tagged

Boston Red Sox,

HBP,

Shane Victorino