Michael Hllywa
|

Tuesday, August 13, 2013 at 9:22AM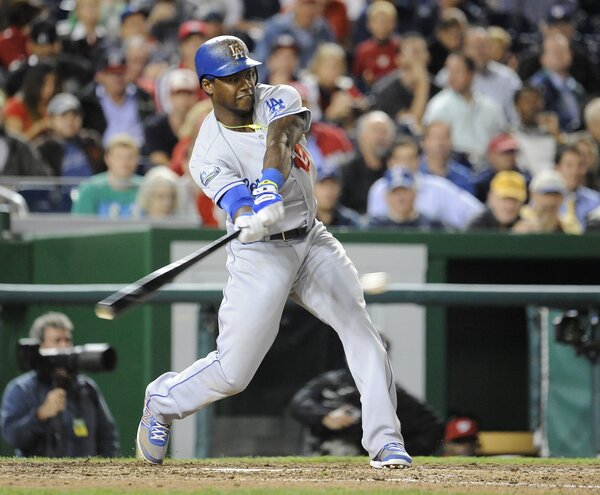 On June 21st, the Dodgers lost to the Padres dropping their record to 30-42 and leaving them 9.5 games behind the NL West leading Diamondbacks. Their team record $223 million payroll was buying the team nothing but a spot at the bottom of their weak division. And it wasn't just one part of the team that was performing below expectations, this was a team effort.
Since that date, the Dodgers have gone 39-8. Good enough for a winning percentage of .826 during that span. 
It took the entire team to fail. And it has taken the entire team to push itself back into contention.
Offense first
After play concluded on 6/21, the Dodgers offense was among the worst in the National League. The team's .696 OPS (11th in the NL at the time), was dragged sown by a team slugging percentage of .375. Which was good for 13th in the NL. Right ahead of the Mets and the Marlins.
Although the entire offense was offensive, none drew more ire than three-hole hitter, Matt Kemp.
Through 51 games, Kemp had two, TWO home runs.
This was the same player who two seasons ago was nearly a 40-40 player. And here he was struggling through 51 games with a slash line of .251/.305/.335. That .335 SLG percentage was only 11 points better than his 2011 batting average. And if the pitch wasn't right down the middle, Matt Kemp was getting weak contact.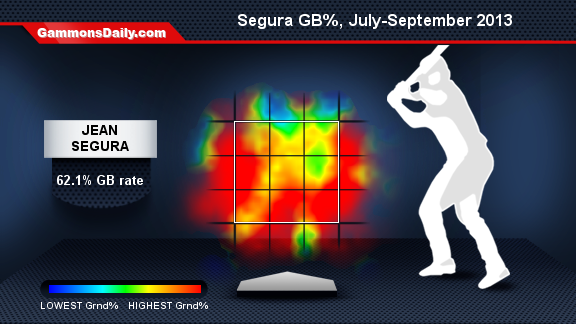 Kemp wasn't the only offender. His target was just the biggest.
Andre Ethier was disappointing as well through the third week in June. His slash line of .254/.335/.377 was well below his career numbers: .288/.361/.468.
The Dodgers tried to inject some life into the lineup with a June 3rd callup of Yasiel Puig (you may have heard of him) who got off to a kind of OK start with a .455/.478/.773 slash line in the 17 games he played in leading up to 6/21. 
So, how have the Dodgers performed since getting hot?
What's the opposite of terrible?
First things first, the Dodgers brought back the thunder to the lineup.
Since 6/21, their team slugging percentage has been .427. That's the best in the NL for that time period.
Ditto for batting average (.287) and OPS (.773). They may be getting a smidge lucky with a team BABIP of .336 (NL average is .296), but with a team-wide line drive rate of 23.8% since 6/21, the higher BABIP should be expected.
Remember how terrible Matt Kemp was earlier?
Yeah, he's been almost a non-factor since then. But in the 37 at bats he has had since 6/21 (AKA, a super-duper small sample size), he is hitting a robust .324/.390/.622. I give credit where it is due, but Kemp hasn't been the one pulling this train.
That would be Hanley Ramirez.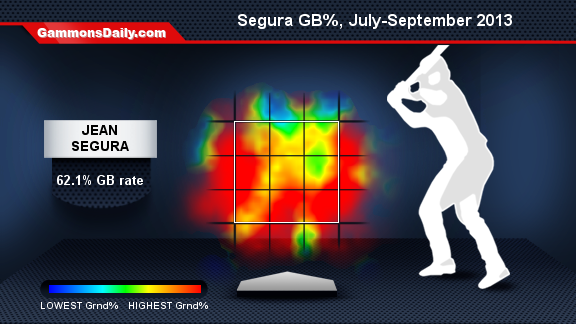 Although currently dealing with a sore shoulder after crashing into the wall while playing in Wrigley Field last week, Hanley has been crushing pitchers to the tune of a .356/.415/.651 slash line since late June. And with runners in scoring position, Ramirez is literally the last Dodger an opposing pitcher wants to see at the plate with a .412/.524/.824 slash line with RISP during this run of success for the Dodgers. 
But it takes more than one man to win in baseball.
Just ask the Angels and Mike Trout.
Other offensive stars during that time frame include Puig (.341/.421/.518) and Adrian Gonzalez (.289/.325/.463). Even Zack Grienke has gotten into the act of hitting with a .450/.542/.550 slash line in 28 PA. Which was good enough for manager, Don Mattingly, to name him as an option to pinch hit.
The Dodgers are averaging 4.85 runs per game during this stretch of dominance, which, well, with the pitching staff that they have, that should be plenty.
We'll talk about the Dodgers pitching next.
Comments Off
|

Email Article
| |

Permalink
|

Print Article
in

Los Angeles Dodgers,

Offense,

RISP
|
tagged

Hanley Ramirez,

Los Angeles Dodgers,

Matt Kemp,

Yasiel Puig,

featured,

offense