Bill Chuck - Managing Editor
|

Tuesday, August 13, 2013 at 9:42AM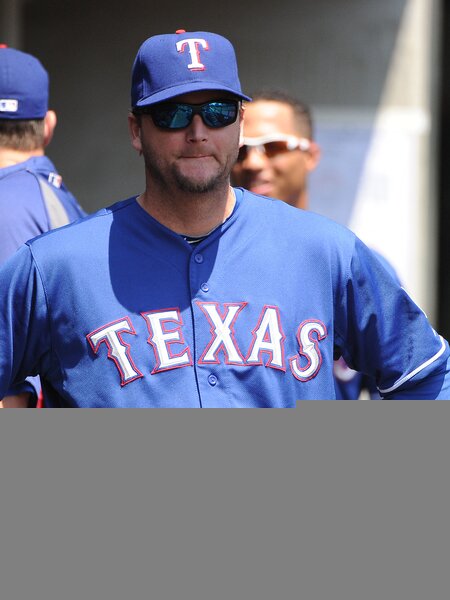 This weekend, I was at a wonderful wedding talking baseball with one of the smartest guys I know on the subject. One of the first things he wanted to talk to me about was the use of replay on baseball.
When proponents of replay talk about its expanded use, they always buffer it with the phrase, "We'll never use it to call balls and strikes. We'll never take that human element out of the game."
My buddy Irv asks, "Why not?"
He pointed out the recent ejections of David Ortiz and Miguel Cabrera as reasons why an electronic calling of balls and strikes, adjusted by batter, would take the argument out of the accuracy of calls.
As a traditionalist, I initially found the idea repellent. But once the reflex subsided, I thought about lines calls in the U.S. Open, which have become accurate to the point where it almost appears that judgments can be verified almost to the degree of whether the fuzz on the tennis ball is on the line.
So, it was no surprise this morning when Irv wrote, "Think AJ and Yu appreciate the human element?"
Perfection lost
Irv, of course, was referring to the two-out 6th inning at bat of Houston's rookie Jonathan Villar amidst Yu Darvish's bid for perfection. Villar drew a six-pitch walk. But it was not the deciding pitch that drew the ire of A.J. Pierzynski who ended up being ejected for arguing with plate umpire Ron Kulpa on the breaking ball he called low.
"Was it a strike? I don't know," Pierzynski told reporters after the game. "Obviously I thought it was and Ron didn't, and I was upset we walked the guy and I said a bad word and I was ejected."
Was it a strike? We know.
Here are the six pitches:
0-0 - Strike Looking on a 78 MPH Slider - Over the Plate
0-1 - Strike Swinging on a 82 MPH Slider - Low
0-2 - Ball on a 78 MPH Slider - Low
1-2 - Ball on a 95 MPH Four Seamer - Outside
2-2 - Ball on a 80 MPH Slider - Over the Plate
3-2 - Walk on a 81 MPH Slider - Low
Here are the six pitches: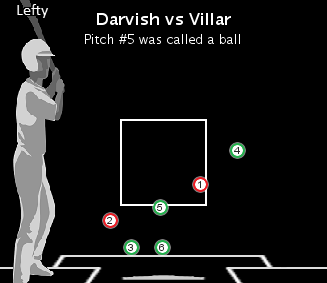 The video can be seen here.
Kulpa-ble
"Pierzynski didn't like the pitch that I [called for a ball]. We had words about the [2-2] pitch," Kulpa told MLB.com. "And then [Darvish] walked [Villar] on the very next pitch and [Pierzynski] continued to argue on the pitch before. And so he got ejected."
But, Kulpa was wrong on the call and considering the circumstances, he was very wrong on tossing the Rangers catcher.
The bottom line is that AJ was right. Darvish was right.
So was Irv.

3 Comments
|

Email Article
| |

Permalink
|

Print Article
in

Astros,

Perfect games,

Pitchers,

Rangers,

Umpires,

pitching
|
tagged

A.J. Pierzynski,

Jonathan Villar,

Ron Kulpa,

Yu Darvish