Bill Chuck - Managing Editor
|

Sunday, August 4, 2013 at 10:30AM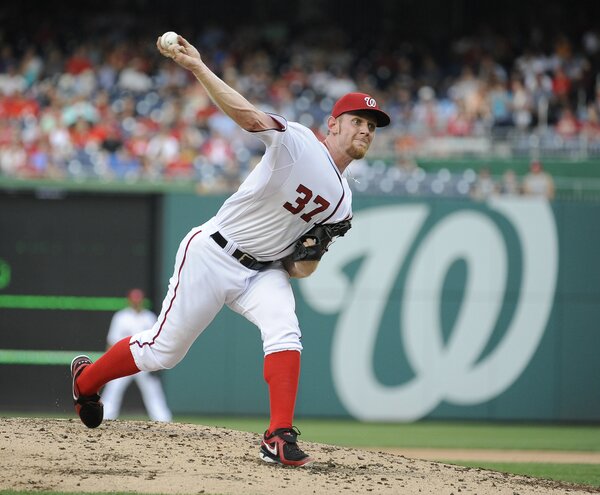 In honor of the July 8 game in which the Mets beat the Giants 4-3 in 16 innings, the longest game in July, here are 16 stats for your dining consumption. 
Tim Lincecum and Stephen Strasburg led the majors whiffing 44 in July but each were 1-3 on the month.
The AL hit 380 homers, the NL hit 312 in July.
Lucas Harrell walked 20 batters in 20.1 July IP.
The Yankees hit 10 homers in July, the fewest in the AL. It was the Yanks fewest July homers since they hit eight in 1919.
Greg Holland led the majors with 11 saves in July.
There were 24 complete games in July with 12 in each league, seven by the Rays.
In 13 scoreless innings in July, Tyler Clippard allowed two hits and held opponents to a .049 BAA.
Blue Jays pitchers allowed 37 homers in July, the Marlins gave up just 11.
Hiroki Kuroda made five starts in July. In 33 IP he allowed two runs (0.55 ERA).
In July, with runners in scoring position, from the 7th inning on, the Braves hit .373, the Orioles hit .078.
Before he was traded, Ian Kennedy threw 194 pitches for Arizona in July, the most in baseball.
The Red Sox were hit by 15 pitches in July, the most in the majors.
Derek Holland's 30 swing and misses were the most in baseball in July.
The Brewers led the majors with 35 steals in July; the Orioles had only two steals.
Jerome Williams allowed 29 runs the most in July, he was followed by Josh Johnson and CC Sabathia with 27.
In July, Adrian Beltre hit .516 (16-31) from the 7th inning on.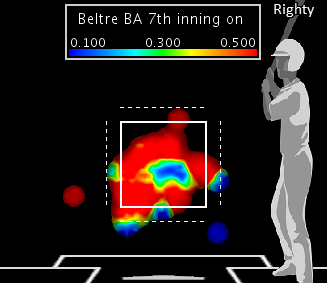 Comments Off
|

Email Article
| |

Permalink
|

Print Article
in

Bill Chuck Files,

July
|
tagged

Derek Holland,

Jerome Williams Stephen Strasburg,

Lucas Harrell,

Tim Lincecum,

Tyler Clippard,

adrian beltre