MLB Heat
|

Monday, February 11, 2013 at 10:46AM

Hall of Fame writer Peter Gammons () has been covering Major League Baseball since 1969. His work is the gold standard in the industry and his commitment to his craft is unparalelled. Outside the lines Peter is a passionate musician and he is devoted to giving back to the community by supporting charities like the The Foundation to be Named Later - a charity run by Paul Epstein and Theo Epstein.
Baseball Analytics: How do you expect the Alex Rodriguez story to unfold; could you imagine an early retirement?
Peter Gammons: If the revelations in The Miami New Times and Sports Illustrated are more than half true, Alex Rodriguez's future will be in serious doubt. Alex is not Melky Cabrera or Gio Gonzalez, he is larger than life, a People Magazine celebrity, identifiable in any restaurant or club.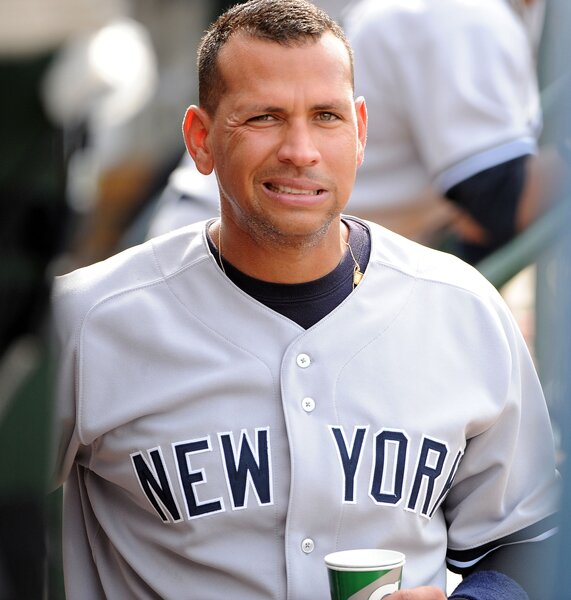 Alex RodriguezFirst, he will face the wrath of the Commissioner's Office and, likely, the Yankees and their attempts to reach a settlement on the $114M he is now owed. That will make his persona even more toxic, which it has become since the story broke about his testing positive in Texas—before the advent of punishable drub testing—and these recent reports out of Miami that make his 2009 admission a seeming lie.
Rodriguez doesn't want to retire. Unlike Barry Bonds and like Roger Clemens, he craves the spotlight and the attention and the adoration, but that toxic persona will make it very difficult for any team to sign him after he leaves the Yankees and market him. Some team may sign him, but his age and performance make him a shell of the player he once was; he's not going to hit 50 home runs again, and he likely will never fully recover from his hip operations.
He already was the highest paid player ever when he tested positive in Texas. He was on his way to being the alltime home run champion with the Yankees, but, somehow, ARod could not accept simply being one of the best players ever. He had to transcend that, and his insecurities led him to try to be something greater than what he is—a historically great player.
The vitriol towards Alex could make what should be a great period of his life—Yankee Old Timers Games, moments in Cooperstown, the embraces of Derek Jeter, Mariano Rivera and Joe Torre—a lonely period of exile, away from baseball, surrounded by hangers-on. His tragic flaw was simply his insecurity, but it may eat at him as long as he lives.
Baseball Analytics: How have the MLB Winter Meetings evolved since you first started covering baseball?
Peter Gammons: The biggest change in the winter meetings reflects the broad complexities of the baseball industry. Thirty years ago, one could hang in the lobby and hang with scouts, managers, general managers and folks in the game. Now, general managers seldom leave their suites as the lobbies are packed with job seekers looking to get into the business through a myriad of portals, from on-field to analyticial to business to media jobs.
There was a time when team officials spent close to a week at the meetings hotels. This December, several general managers came in for two nights, and Dan O'Dowd of the Rockies stayed in Denver with his staff, communicating with other general managers by phone, email, texts and carrier pidgeon.
Baeball Analytics: What story line are you most excited to see unfold in 2013?
Peter Gammons: In 2012, baseball moved forward from its obsession with the past, it's so- called glory days and golden era to the spotlight that shined on Mike Trout, Bryce Harper, Giancarlo Stanton, Jason Heyward, Stephen Strasburg, Yeonis Cespedes and other young stars. The NBA turned a corner when David Stern continually emphasized the league's young stars, and as baseball continually searches for younger demographics, the sport has the opportunity to stop telling customers than it was better in the Fifties and Sixties, all the while hoping the extraordinary generation of young players re-establishing the trust that a decade and a half of performance enhancing drug stories has eroded.

Post a Comment
|

Email Article
| |

Permalink