Peter Gammons
|

Friday, July 12, 2013 at 3:46PM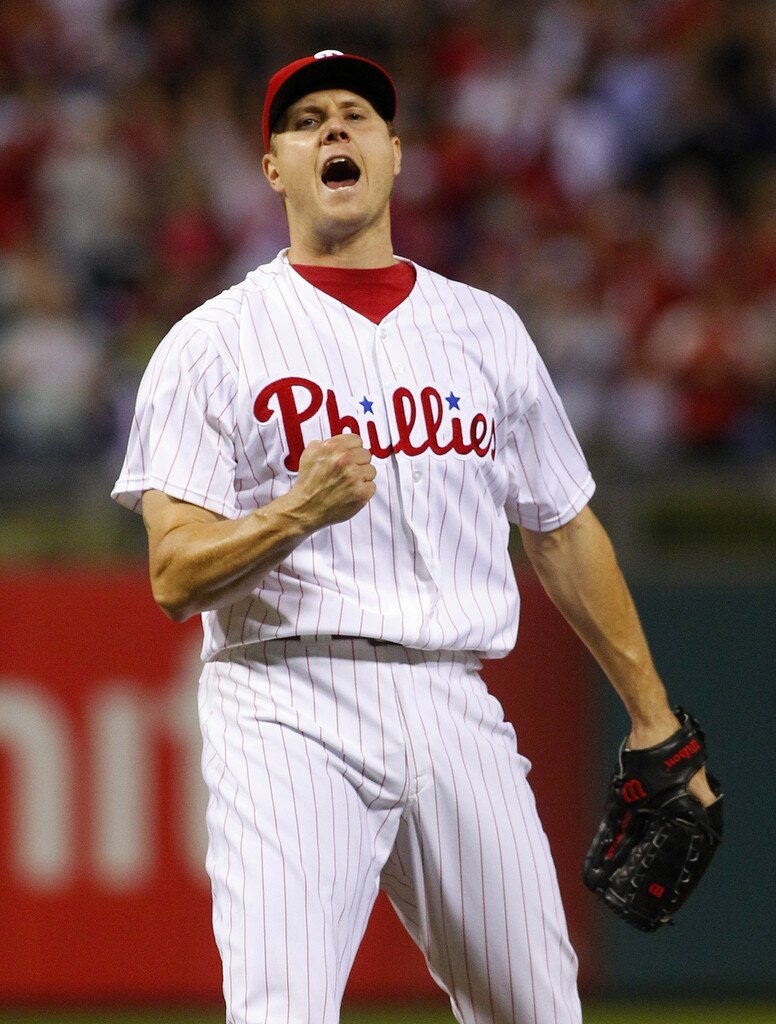 Closer is the position so often judged by the word "blown."
Some 29 years ago, as his Blue Jays bullpen decayed down the stretch, Bobby Cox said "a bullpen can infect an entire team," as in these last two months in Arizona and Boston and Detroit and Los Angeles and places where bullpen fender-benders have occurred at seemingly wrenching times, the cries of "do something" in the name of "an established closer" have echoed into the nights.
Call the Cardinals
At these times, John Mozeliak gets calls from other general managers.
The calls are not inquiries about Edward Mujica or Trevor Rosenthal, but, as general manager of a St. Louis Cardinals team that has won two World Series and a third pennant in the last decade and is back in the run in 2013, people want to talk about the consistencies that have constituted this grounded organization.
"I just like to talk to Mo when thinking about what to do about our bullpen problems," says one American League general manager. "There's such a history of stability when it comes to building championship bullpens."
Indeed, the restoration of the Cardinals in the early eighties was all about Whitey Ball, as a major factor in winning their first World Series since 1967 was when Whitey Herzog signed Hall of Famer Bruce Sutter off the free agent market and won the 1982 World Series.
That, of course, seems like ancient history to a lot of current executives
They know that Adam Wainwright was a 24-year old who'd never saved a major league game who, after Jason Isringhausen went down injured, closed out the 2006 NLCS and World Series.
They know 2011, and that Jason Motte had nine career saves going into September, and closed out another world championship that an extremely talented Texas bullpen couldn't finish.
They know 2013, and see Muijca as the accidental closer.
"There's a sense that if something happened to Mujica," says another American League GM, "that Rosenthal or Carlos Martinez or Michael Wacha could end up closing down games in October. That's who they are."
'Starting' to Groom a Closer
What some of the general managers who weigh in with Mozeliak want to discuss is how the Cardinals groom young pitchers as starters, then bring them up and put them in the bullpen, allowing Tony LaRussa and Mike Matheny to determine their roles.
 "There is no 'policy' here," says Mozeliak. "So much of the success of the franchise is about development, which is a rich tradition here."
The name George Kissell may not ring to sabermetricians, but for decades he was a giant among baseball men as a Cardinals manager, player, coach and instructor. Now that mantle is passed to Gary LaRocque, senior special assistant to the General Manager, a huge figure in the development of their drafted players. As is pitching coordinator Brent Strom; Astros GM Jeff Luhnow appreciated this and tried to lure Strom to Houston, without success.
"We believe that the more experience young pitchers get as starters, using all their pitches and learning to cope with game situations, is an important part of their development," says Mozeliak."When we bring a kid up who's been a starter and put him in the pen, it's a good way for him to get experience. We have to be flexible, and this is a way to do it."
Wainwright, Lance Lynn, Joe Kelly, Wacha, Martinez and Seth Maness are all examples of the flexibility. Kevin Siegrist and even Shelby Miller could end up late in games come October.
This is not simply a St. Louis Cardinals Strategy
Earl Weaver, a brilliant child of St. Louis, did this in the late seventies with Mike Flanagan, Dennis Martinez and Scott McGregor, and after their apprenticeships were up in the Orioles bullpen, they became major starting pieces for the 1979 pennant and 1983 World Series winners.
When Sutter aged, Herzog found Todd Worrell and Ken Dayley to finish games; each had shaky records as starters, but Whitey once said "I watched them pace around the clubhouse before games and realized they'd be better off pitching on short notice."
Buck Showalter is using that school of thought to develop Kevin Gausman.
It is how the Red Sox are viewing their situation leading into the post-All Star run after injuries to Joel Hanrahan, Andrew Bailey and Andrew Miller.
The Red Sox try to be like the Redbirds
Red Sox general manager Ben Cherington, who tends to beat himself up over "failed" bullpen trades for Bailey, Mark Melancon and Hanrahan, is one of those who conferred with Mozeliak. He listened to and read cries to bring back Jonathan Papelbon, but like the Tigers—and one official says there is "no way" they are trading for Papelbon—is not thinking about the historically great closer who was converted to that position by John Farrell in 2006. If the Red Sox had wanted Papelbon on a third and fourth year (at $13M per annum), they would have tried to re-sign him when he hit the free agent market. They see his 5-for-9 rate in closing with one-run leads, they see his velocity is down nearly four miles an hour from 2008, and actually below Bailey in his last couple of outings.
So the Sox will hope to use Bailey and Koji Uehara at the end. They will see what happens with minor league starters Brandon Workman, fireballing lefty Drake Britton, Rubby De La Rosa and perhaps even Anthony Ranaudo over time...Cardinals style. And look for a couple of other bullpen pieces, either a veteran or perhaps even a struggling starter needing a bullpen venue. Three names immediately come to mind: Mike Pelfrey, Luke Hochevar, Wade Davis.
Cherington and Tigers' GM Dave Dombrowski are more concerned about the health and effectiveness of starters Clay Buchholz, Jon Lester, and Justin Verlander.
As for the Tigers, Jim Leyland, ever a master of constructing bullpens, has eased Joaquin Benoit into the closer roles. Dombrowski undoubtedly will find one or two additional pieces.
Everybody is talking closers
In the last week, Buster Olney, David Schoenfeld and Dave Cameron have written superb, incisive pieces on the closer issue.
Olney points out that only three teams in the game—the Yankees (Mariano Rivera), Indians (Chris Perez) and Braves (Craig Kimbrel)-- have the same closers they had in 2011. Three of thirty.
Schoenfeld points out that of the 19 closers who saved 30 or more games in 2011, only four are doing the job, one of whom is Papelbon, a US Air stop from Fenway Park.
Cameron warns that the Twins and Mets reluctance to trade Glen Perkins or Bobby Parnell could hurt them the way the Royals fell victims to the siren song of Joakim Soria. Cameron took the top ten under-thirty relievers (by WAR) from 2010. Marmol, Wilson, Kuo, Feliz, Marshall, Soria, Axford, Bard, Venters and Oviedo are all in different places, one way or another.
And yet...
Which brings us back to St. Louis.
Motte is hurt. Mitchell Boggs struggled.
And yet, they're back in place for yet another October, with yet another closer.
Comments Off
|

Email Article
| |

Permalink
|

Print Article
in

Gammons Files
|
tagged

St. Louis Cardinals,

blown saves,

closers,

john mozeliak,

peter gammons